Háifoss – away from the busy waterfalls of Iceland
Háifoss – away from the busy waterfalls of Iceland
Iceland must be one of the most overrun tourist destinations right now. Multiple intertwined reasons behind it: easy access from North America and Europe (so much that tourists fly-in for just the weekend ), Instagram popularity, and of course – the breathtaking landscape all around. This has also resulted in hordes of people at every easily accessible tourist destination. I have nothing against visiting busy places, but I personally prefer quieter, harder to get to places.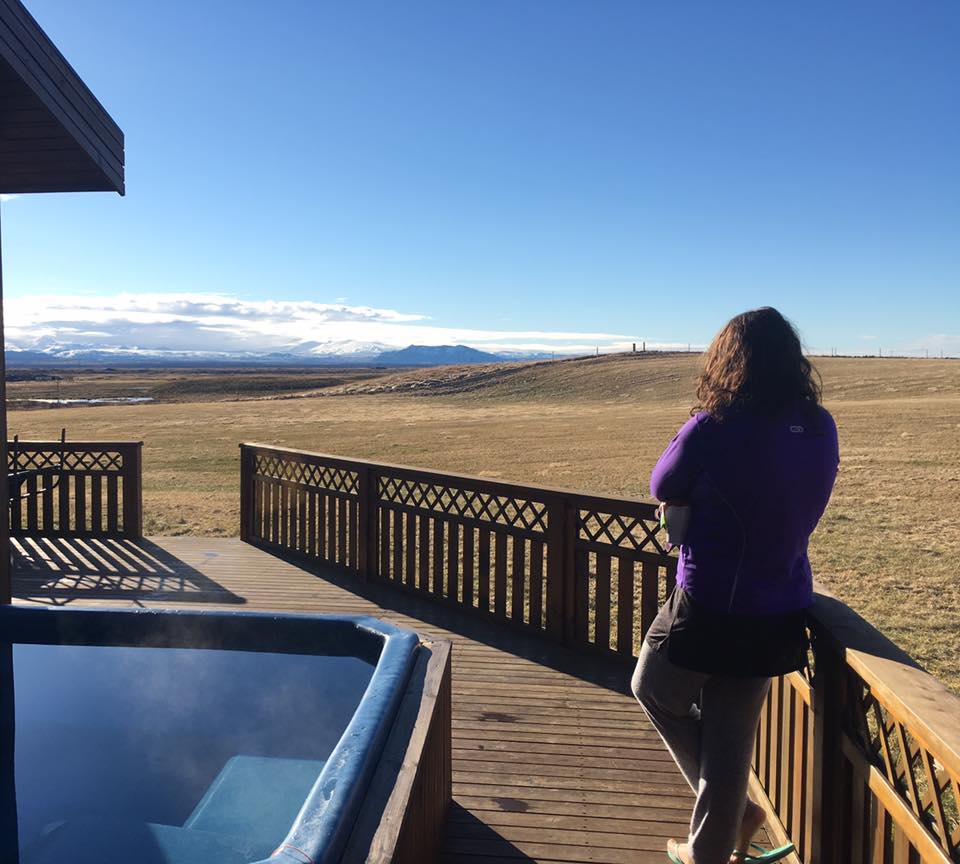 When I visited Iceland in March, it wasn't the busiest season, but I was still hoping to visit places off the usual golden circle and such. I had rented a very basic compact economy car, and was wanting to see how far can I take these four wheels. We were staying at a farm near Fludir in South-Western Iceland, witnessing incredible display of northern lights from the hot tub. We figured that Háifoss (meaning high waterfall) was relatively closer, and our host recommended going there as well, since there aren't a lot of people. The way to the top of the falls was tricky, requiring us to cross multiple streams. On top of that, rock and snow strewn track wasn't the easiest to navigate. However, it is completely doable up to a certain point. We had to stop a couple of miles before the track ended as there was deep snow. Couple of SUVs were stuck as well, so we didn't think we stood any chance.
Other than a couple of guided 4wds that passed us while we were walking on the track, there wasn't anyone around at all. The hike itself was across a mossy lava field – we followed the shortest route to the GPS coordinates. It took us an hour or so to get to this 'viewpoint', but oh boy – wasn't it incredible! Multiple waterfalls plummeted down this rocky canyon, into the stream following toward the plains. Make no mistake – it is cold and windy, and weather can play a critical role in what you see. However, choosing a good weather day can definitely tilt the odds in your favor.
I will leave you with some photographs to give a better idea of what to expect. What does your offbeat adventure look like?
A quiet road leading up to Háifoss, Iceland
Hiking through mossy lava fields to Háifoss
A selfie with Háifoss as the backdrop
Háifoss, meaning high waterfall, is a secluded waterfall in south-western Iceland
You might also like: