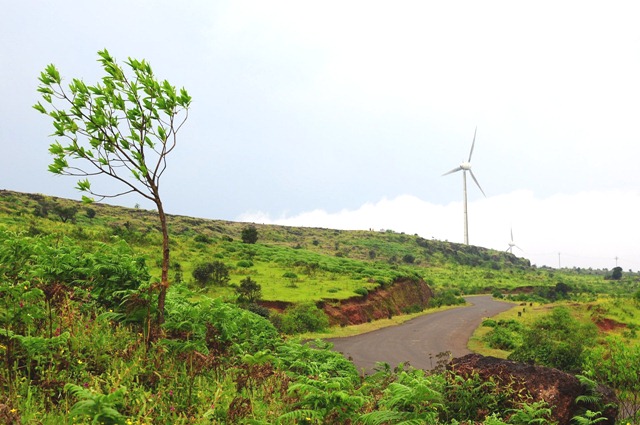 Chalkewadi – Reliving the Quixote Fantasy
Chalkewadi – Reliving the Quixote Fantasy
Sancho: It's a windmill.
Don Quixote: A giant. Canst thou not see the four great arms whirling at his back?
Sancho: A giant?
Don Quixote: Exactly.
The above conversation is sure to bemuse you if you remember the ingenious character of Don Quixote. Although it has been quite some time that I read the book, the fantasies of this masterpiece had always been breathing a subconscious life. I always fancied a close encounter with the windmills. Probably, as romantic as Miguel de la Cervantes had imagined it !
The countryside of Chalkewadi satiated some of
that desire, albeit, sans all the Spanish romanticism! Adorned by the Western Ghats, Maharashtra comes alive during the monsoon months. It is known to be a state of windmills, but those in Chalkewadi are huge. Had Don Quixote lived in the 21st Century, he would have had to face an even more disproportionate enemy.
There is not much to do or see at Chalkewadi apart from soaking in the wonderful countryside with the windmills looming large in the background. If the weather is overcast or rainy, you are going to thoroughly enjoy your drive to the top. It is about an hour's drive away from the town of Satara on a gently winding road, passing through village settlement. Stop en-route at small road side eateries to sip tea(be warned that it could be close to a dessert !) with some Wada-Pav (bread and stuffed potato fries).
I rode on a two-wheeler from Pune and the ride was indeed very refreshing. Here are some pictures for you to treasure !
You might also like: